Thought I'd start a "new" thread as some of my recent posts have started getting a little loooooong esle where.
What I really NEED to do is get back to my "Project Build Thread" and get it up to date. Problem with that is "lots" of stuff has happened since I started the tread and lots of info and pictures need to be written & posted.
When I read other "Project/Build Threads" like Vall & Mark's I know that how it's "suppose" to be done. So one of these days I plan to "get with it"!!!!
For now I was telling everyone about "what's happening" now. Still working on the "workshop project" which includes "widening" the doors so the Opel will fit as well as adding on more lighting & electrical circuits, etc. It's been a long project which is taking much longer than I originally planned.
All this "carpentry work" has taken up ALL my work time but hasn't stopped my "mind" from thinking & making plans for what to do one the Opel first.
First & most importantly I have to completely wire the car. I have already purchased a "Painless" wiring kit.
Recently I "bartered" a set of newer style leather racing style bucket seats to a friend of mine who will be helping me with "sheet metal, fabrication & welding". A GREAT DEAL for he is a sheet metal/welder by trade & his work is beyond words!!!!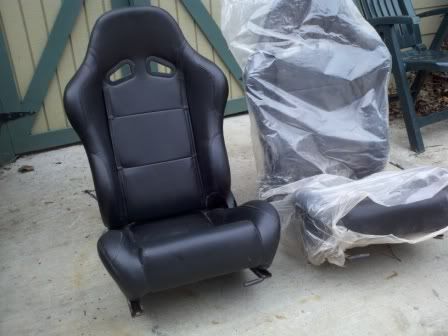 So now I am deciding what kind of seats to get. The fiberglass racing seat (one) will do for now but once the Opel becomes more "street worthy" I will need a passenger seat.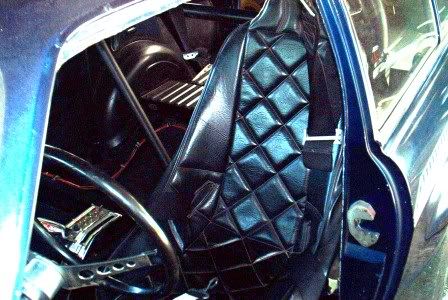 I am leaning towards using "bomber seats" ..... have narrowed it down to two different styles: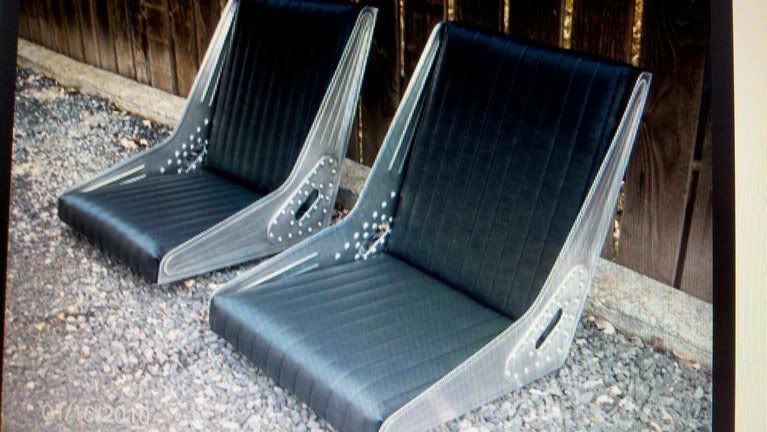 Both are nice.... would have to make a seat pads for the second one which could be removed at cruises/shows to show-off the seats' rolled & pleated style. Where as the first ones are not as "flashy" and have "non-removable" seat pads.
The second ones are more expensive ..... the ones my wife likes!!!!