·
Adminstrator And Sheet Metal Junkie
Hi Guys
For some time I've been trying different ways to cut down the time it takes to repair the area around where I shrink. When you shrink metal, wether it's tuck shrinking, shrinking with thumbnail dies in a reciprocating machine, or even a stump, or Lancaster, hand or foot operated Shrinker, it causes a strain or disruption that appears as a raised area right behind the shrunk area. A lot of times I will wait till I get the panel fastened down so I can ether use a dolly and a slapper to (off dolly) shrink. It's a slow process and still needs cleaning up. Well I was cleaning up the garage at the house and found this 7 plus inch round cast ball. This thing had a large round eyelid welded to it. So I took it to the shop and cut the hook off, and welded an inch and a half piece of tubing to it. I put it in the lathe so I could spin it and sand it with the d.a. This thing is heavy ! !
Ball with tube welded.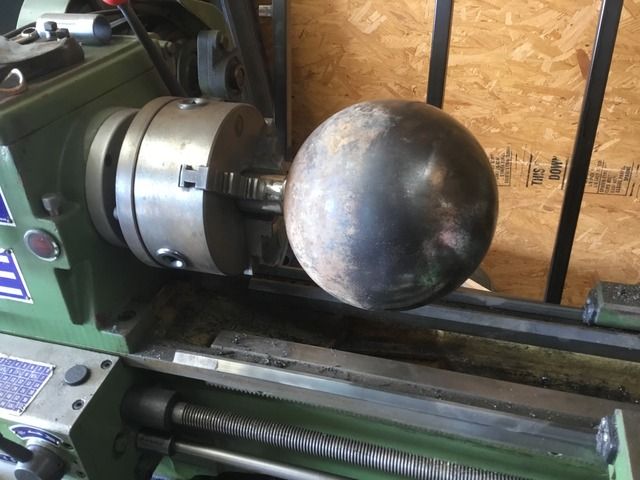 After clean up and some hammer tone paint.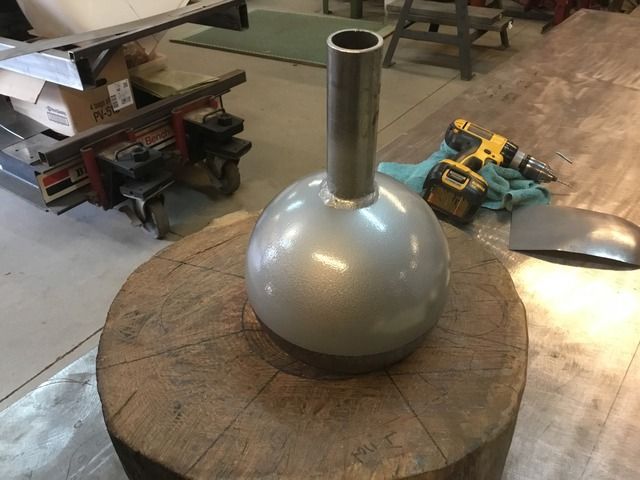 Ready to use.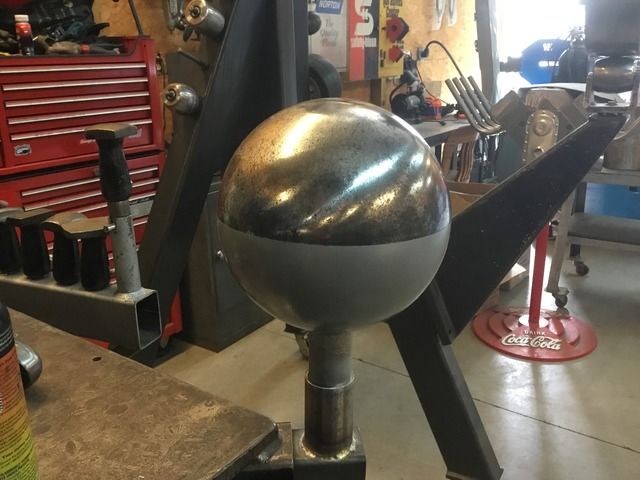 So here is what the strain looks like after the shrink.
Now here is a row of them, and the more you shrink, the more they appear.
This is one I shrunk, which will help unlock the strain.
So, having this mass size of an anvil, and being round, I can control the panel and drive the raised area into it self.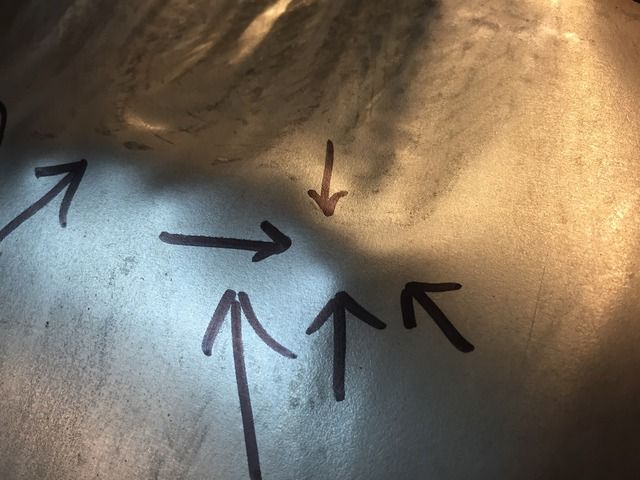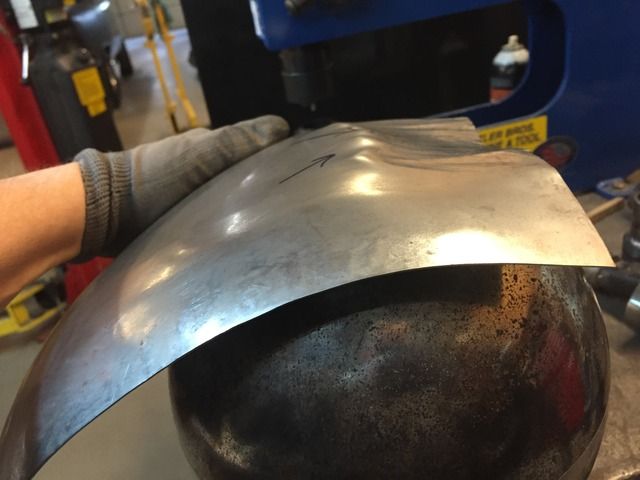 Now with all the strains worked out, in row A, they slightly moved to row B. This will easily wash out with light planishing.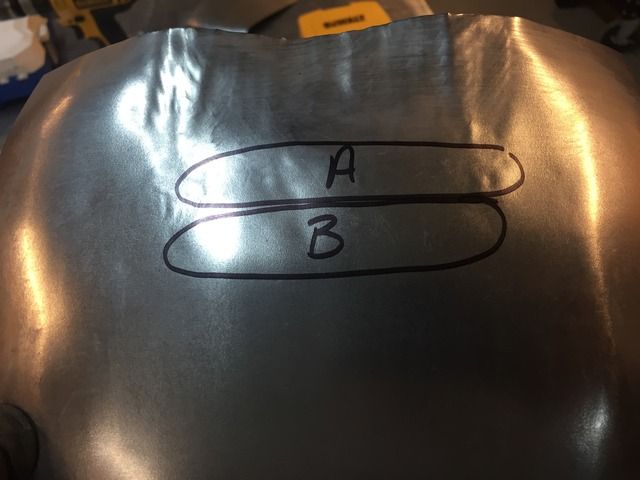 Now after planishing with a wooden hammer lightly over the anvil, the metal has flowed out smooth. I placed a strip magnet so you could see how the metal flows.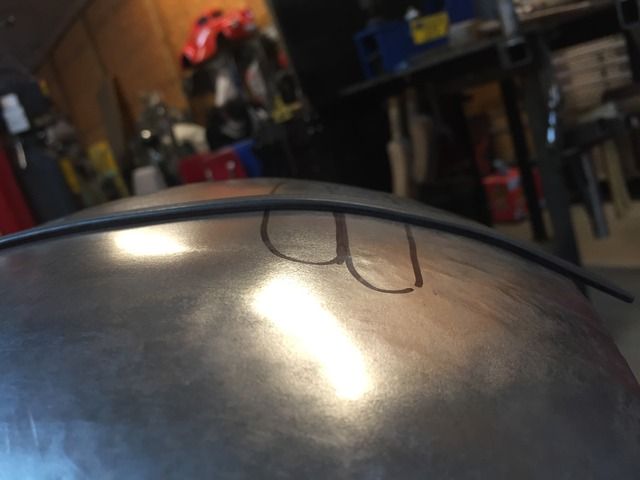 All the other edges on this test panel were shrunk souly on the stump.