Went to our first swap meet of the season. It has been a really warm Spring so everyone here is "ready" to get going even though most car cruises/shows don't start for a few more weeks.
Found a good deal on a "parachute" ..... it's complete. I would have been happy with just the "bag" but got the whole thing for only $60 (no charge for all the years of
"patina"
)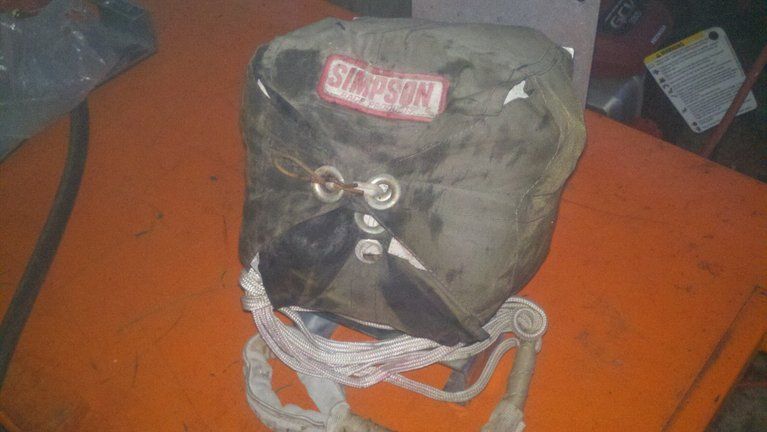 BTW.... talked to the friend who has the "331" I am getting for the Opel.
It's a "
Long Block
" so I plan to get ALL new accessories for it rather than using the old stuff I have on the totally trashed 350.
I am looking to set it up with a single 4 barrel with a "Victor styled" manifold & 850 Holley carb.
The big expenses will be getting a complete MSD ignition system & a new 3500-4000 torque convertor.
This is the setup that was on the motor when it was used in a drag-only Chevy Monza. (that turned low 10's
)
We are going to take care of
ALL
of the sheet metal/interior issues which there is a LOT of...... the car was 100% drag car and functioned quite well if you sat in it for only 10 minutes at time. The floor boards are in great shape (replaced at some point) but the sheet metal is on the thin side so that will be fixed. Going to move the firewall back & eliminate the "box" that the engine currently sits in.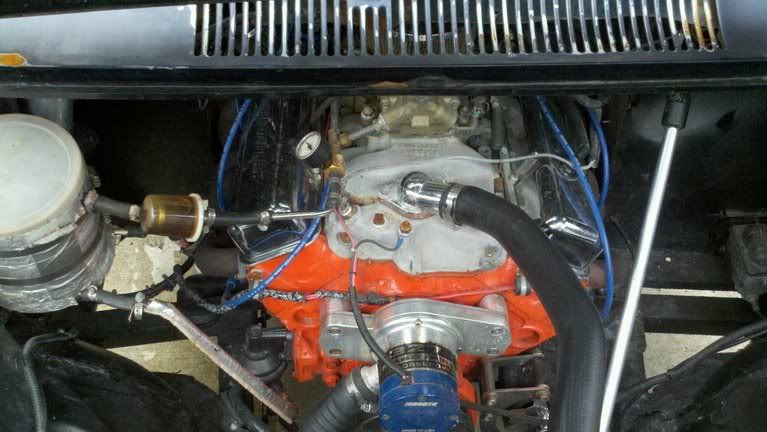 That will mean that the gas & brake pedal will need to be moved along with moving the seat back which will mean the roll bar (6 point for now) will also have to be moved and let's not forget the steering column will also need to be made longer.
While we are at it going to change things under the hood & front suspension - re-wire & while we are at it............. relocate the mounting of the front shocks - reroute the brake & line lock lines - install new (larger) aluminum radiator & shroud - remove inner fender wells which will allow us to convert to a "one piece TILT front end".
DID I MISS ANYTHING????????????????
...... HE*L YEAH!!!!
It's going be a LONG SUMMER!!!!