·
Adminstrator And Sheet Metal Junkie
Discussion Starter
·
#1
·
Hi Guys
A few comments have been made on my shop equipment and how cool it would be to have it at hand to tackle the jobs at hand.
I just want to say Thank you for the comps and I am forever blushing
But I have to say there are more times than many I don't always use the largest quickest newest coolest tool.................. So I thought ya might like to know how to do the same thing without all the hoopty lah
Be warned it may be lengthy...............................
This will help you make bends and curves in flat metal with common tools.
This is a 1 inch strip of 18 gauge cold roll 1008 series, notice the bottom that touches the bench is as flat and in full contact..
Now to create a smooth curve in this we will stretch the the bottom edge.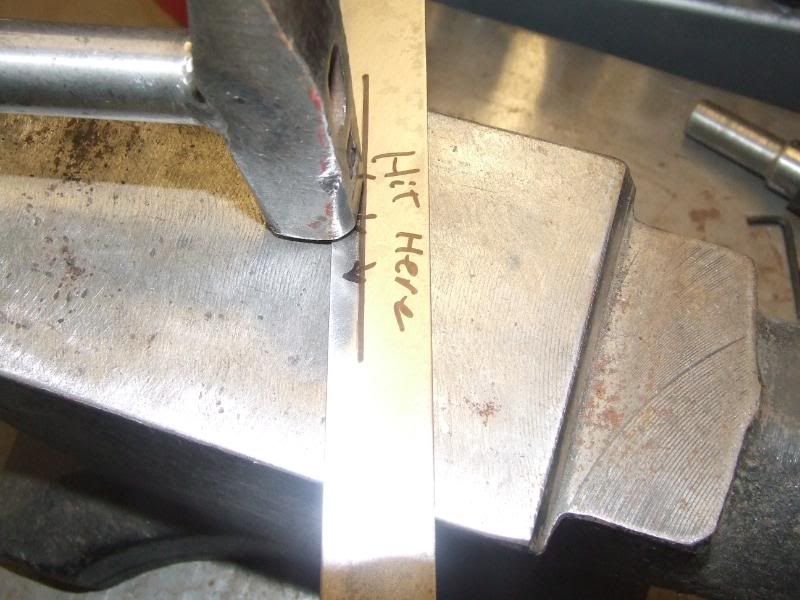 I'm holding the metal down on a hard metal surface this don't have to be an anvil it can be a the back of your vice a length of angle iron anything hard enough to stretch with.
I hit on the very outer edge of the metal which thins it out rapidly,as it thins it spreads out side ways and seeks the least resistance .
After several hits 20 or 30 or so here are the results.
They are obvious....
Now lets go the other way by hammering on the opposite edge.