·
Adminstrator And Sheet Metal Junkie
Discussion Starter
·
#1
·
Last week at night we made a storage rack for my sheet steel. In my old shop I had a dedicated room for this with a very large rack that held tubing and sheet steel. So now I down sized my rack and put it on wheel so I can move it around and clean behind it. I plan on building on the back side of the shop for a tool room and storage for shelving and maybe this rack also. I plan on the compressor going back there too.
Here the rack we built out of tubing and some angle iron, and I bent up some 18 gauge as sliders for the metal to be guided into the rack.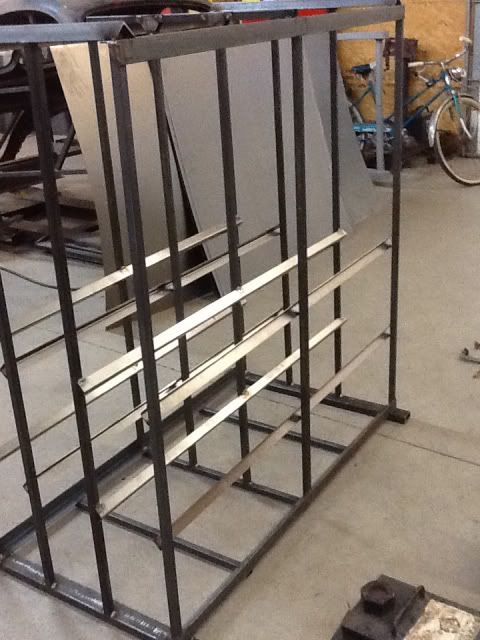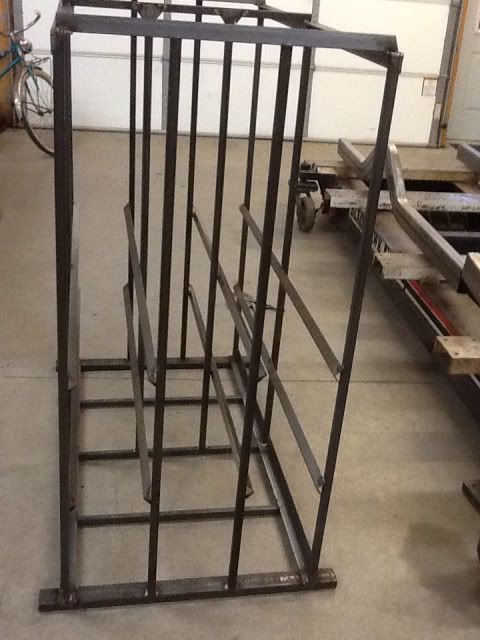 Now it has three compartments, one holds 20 gauge, the middle holds 18 and 16 gauge and the last holds a sheet of 10 , 11 , and a few sheets of 063 aluminum and some 20 guage stainless.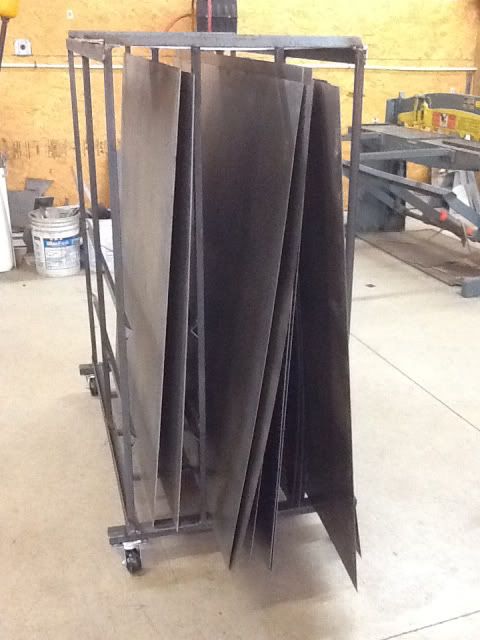 I only made the cart 4 foot long and 2 foot wide by 50 inches tall. When I cut my sheets I usually cut the 5X3 feet so I have a long and short piece. This is why they hang out the back side.
It also stores some small pieces on the sides.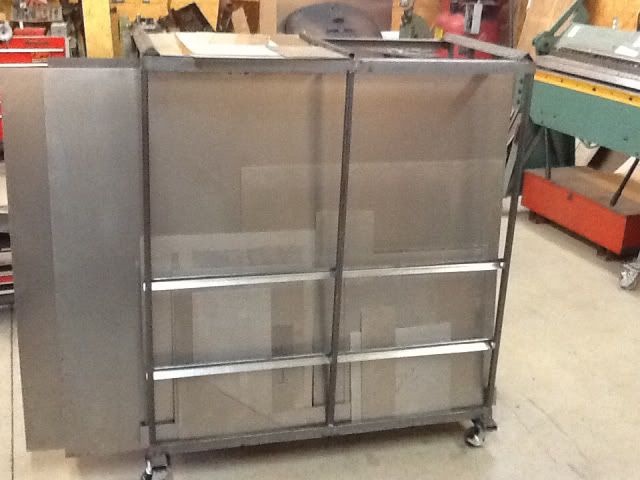 And I labeled the front so there's no grabbing the wrong gauge.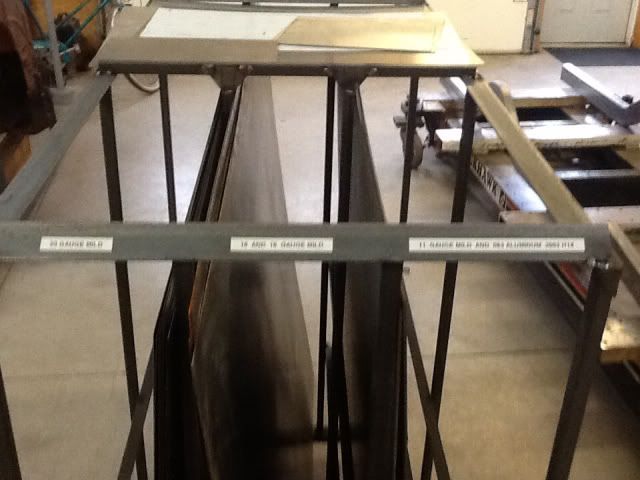 The only thing is I should go up a size in casters from 4 inch to maybe 6 inch so it rolls a bit easier.
Thanks for looking.