·
Adminstrator And Sheet Metal Junkie
Discussion Starter
·
#1
·
Had these dollies for quite a few years and always stuck them in the vice, or just held them by hand. Now that I'm doing more and more metal workshops, I need to make them more convenient so I made a tool post that plugs into my work bench.
So here's what I'm came up with.
I took some inch and a half 120 wall and stuck the dolly upside down in the vice and placed some flat stock over the end of the tube, and beat it down on the dolly.
You can see where it took the shape of the post.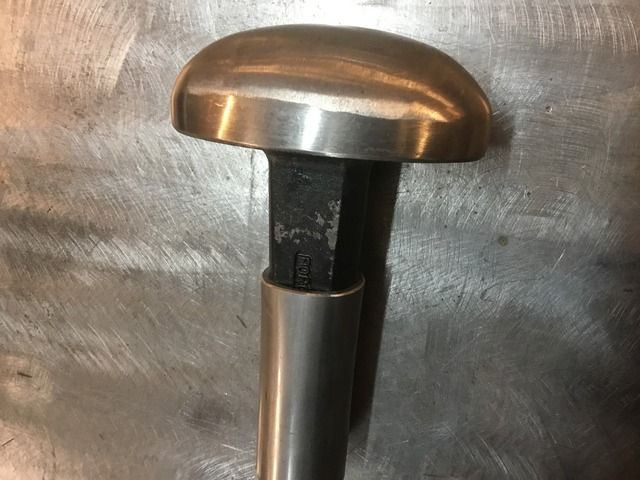 Then I made up the parts to assemble.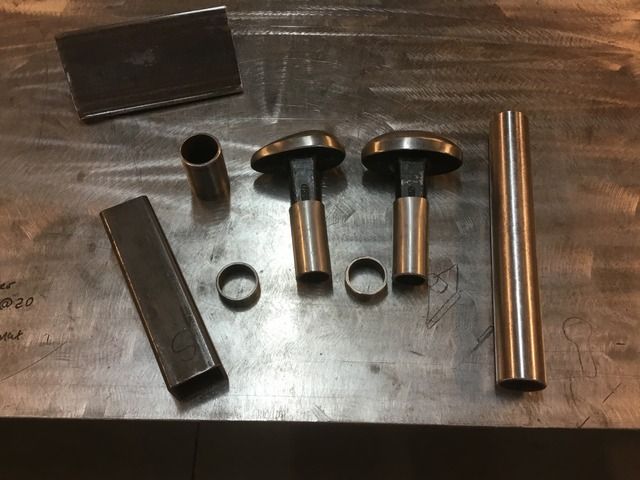 So then I slid the ring inch and three quarter over that tube. The ring will make a better contact area, and keep the post from wearing when slapping against the dolly.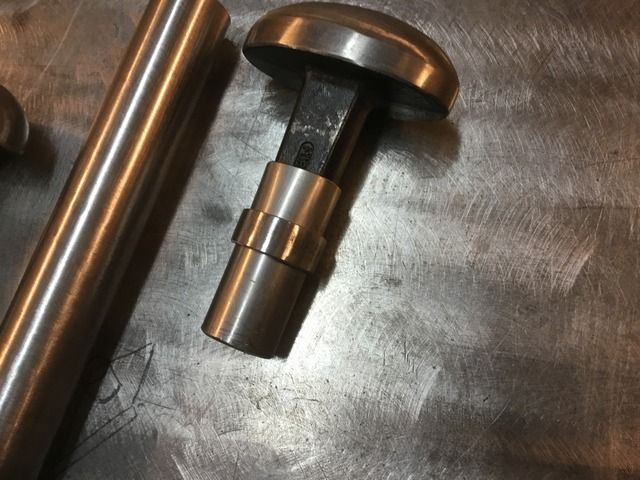 Then I went to weld them up.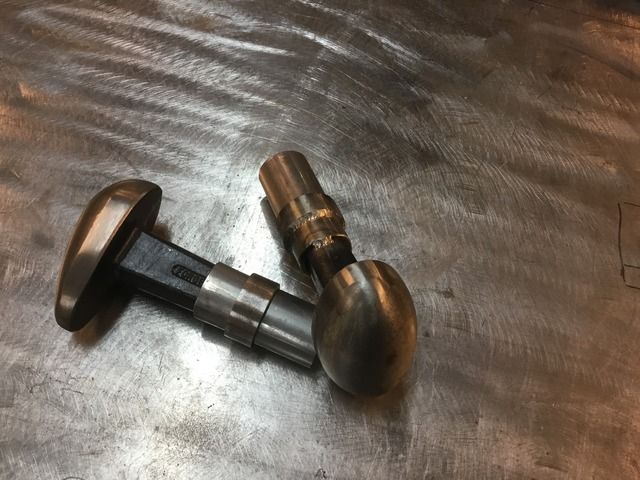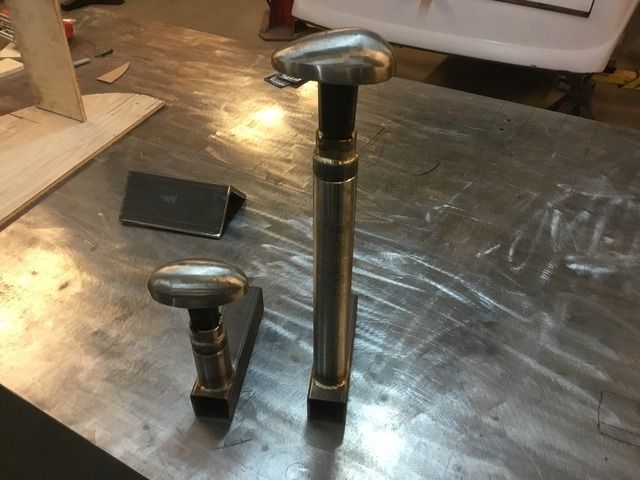 This one is for my taller bench.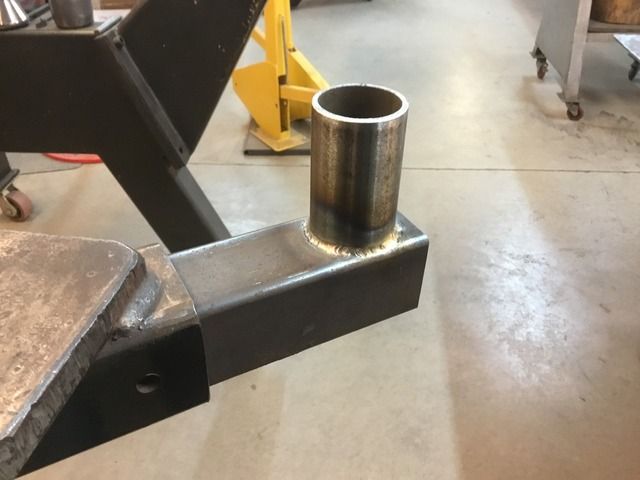 And this is the bench I travel with when I go to the shows, which needed a taller post.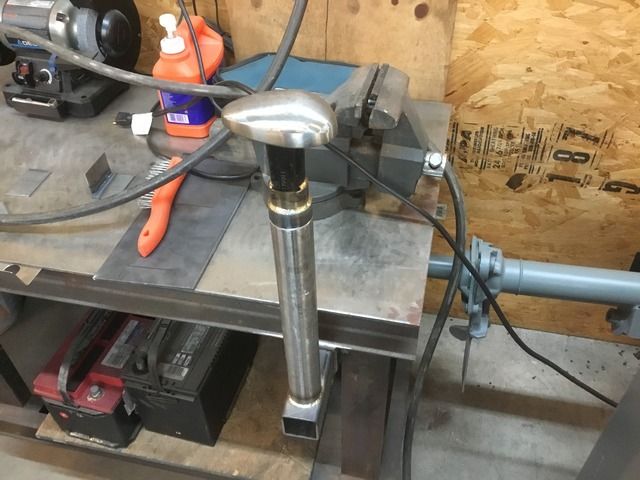 So that's what I did with my Saturday afternoon.