·
Adminstrator And Sheet Metal Junkie
Discussion Starter
·
#1
·
Well it's been long overdue that I needed a new plasma cutter. My last one was a Linclon pack 60 which was a good machine but a royal pain in the back side to move around. It was on wheels but quite like a hand truck you had to pull back on the grab bar and tilt it back to get it rolling , but the bad part is it weighted more than me.
Anyhow yesterday I went to Airgas to pick up a Hypertherm powerpack 45. Now it weights about 26 lbs, which is so much easier to move around. But I still wanted to build a cart for it to add a little protection because the water separater sticks out the back and I could see just knocking that sucker right off.
So here's were I started. I started with a base that the wheels would mount to, which was 3 inch C-channel and topped it with 1 1/2 inch square 1/8 inch wall tube.
After I squared the tube I tacked it in place. And then started the hood frame.
I bent just under 90*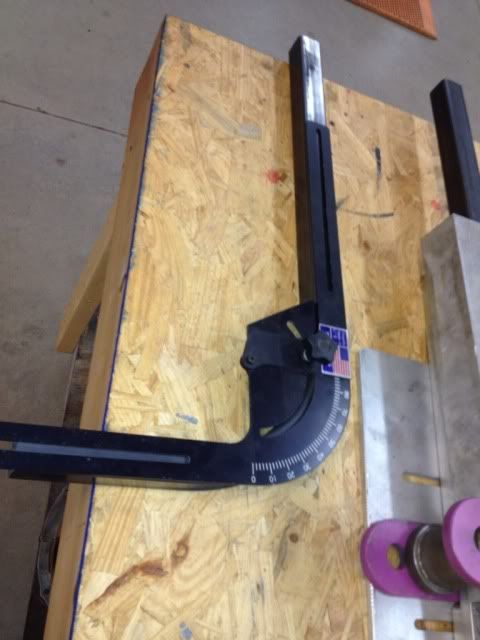 Then after I had the pieces made up I tacked it together.
After welding it all together, I made a small tray for the consumables.
And welded that in.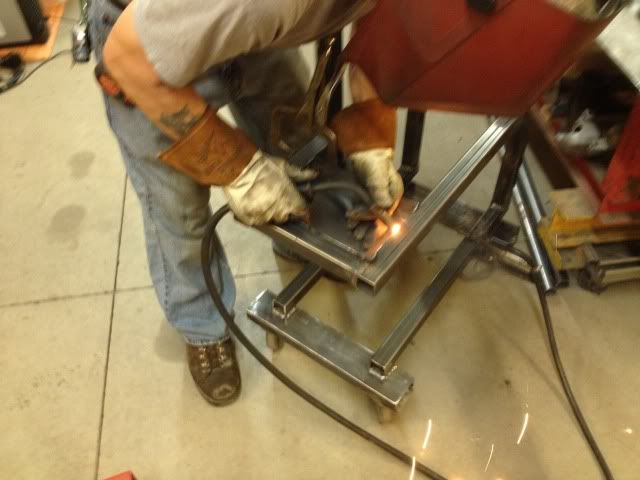 Then I made up a place for the hypertherm to sit and a hood to cover the machine and keep the consumables from falling out.
Well it's not done yet, I have to bend some angles and fasten them in one on each side to keep the cutter from slopping from side to side. I also have to add some place for my torch, but in no rush because it's detachable and I can hang it on the wall. We still have to do some silly dress ups...... Here's some fun ideas.
Or ! !