Then I took a shot of the inside wiring for future reference. Note the placement of the insulated screws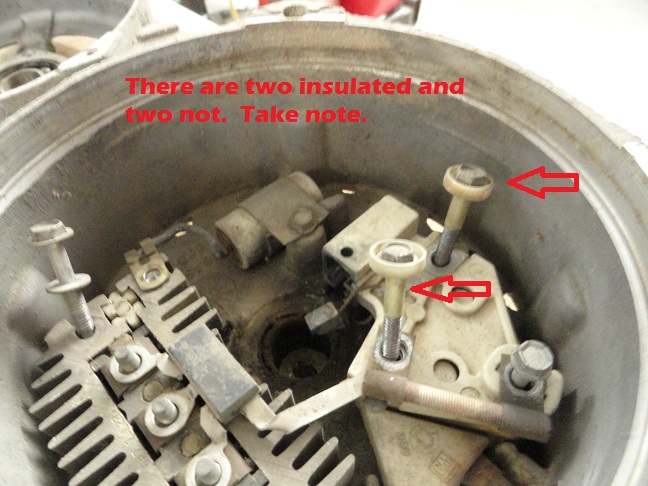 Since I am totally rebuilding the alternator, I changed out both bearings as well. A 5/8" plug socket works great for pressing out (or hammering out) both bearings. It can be used to press in the new bearings too.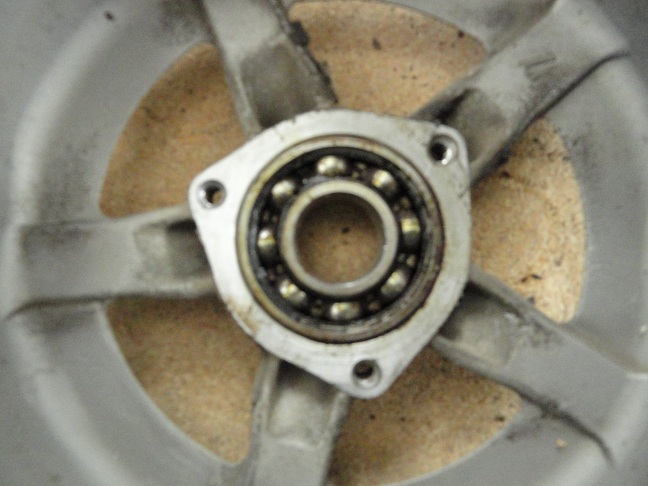 All sandblasted and ready for powder coating. It appears to be a 61amp?