Discussion Starter
·
#1
·
OK, so I needed to convert my '48 tractor over to 12v and needed an alternator. The one-wire was the easiest way to go as it is really simple to wire up. The problem with most one-wire is they need to go to about 3,000 rpm to activate. So I got a self-exciting one wire kit from e-bay (about $22 shipped) and rebuilt the alternator.
Here's what I did.
First this is what comes in the kit. New bearings, too.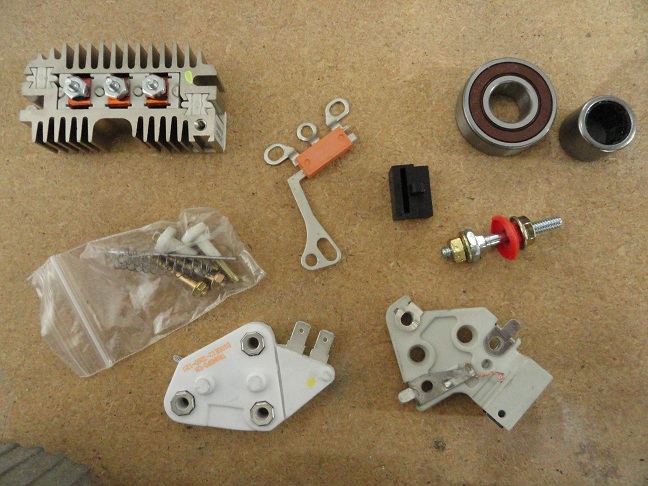 This is what they look like, I have a few lying around:
First thing was to remove the pulley/fan and the four bolts that hold the case halves together then pull off the front case. and remove the rotor assembly.