·
Adminstrator And Sheet Metal Junkie
Discussion Starter
·
#1
·
Well Guys, the other day I mentioned this tool box at the Home Depot. I thought this would make my Shop Dog and my small English wheel more accessible.
So today Tom and I had to head up there to pick up some wood to build a crate for a pedal car I have to shop out.
Well got the box home and all we had to do is get it out of the box and bolt the wheels and handle.
Then we went and detached the ShopDog from the old frame, and lowered it down on the new box with the crane.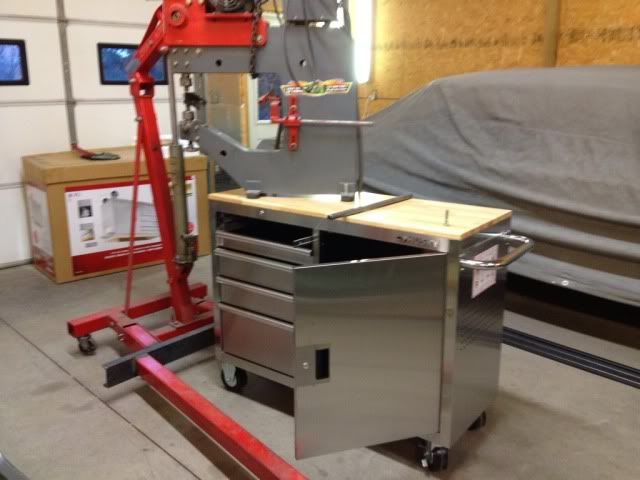 While the crane held it in place I drilled 7/16th holes threw the mount surface and bolted it down. Now between the ShopDog frame and the box, I have one inch rubber biscuits because the machine vibrates violently and the rubber absorbs that.
Then after we bolted the English wheel on the other end of the box, which made a nice work station that all my tooling can go right in the draws below the equipment.