Discussion Starter
·
#1
·
A very dedicated Pontiac nut/friend here in the Phoenix area started a Pontiac club. He's very much into exploring old abandoned roadways and bridges/tunnels. Plus with so many mountains and canyons there are alot of crashed cars that went over the sides of the cliffs and left to rust. He travels a lot of these highways so he's spotted many cars and roadways. Last week Tuesday we got 4 of us together and went exploring. Our destintion was the Salt River Canyon. Along the way we walked the old highway in several places. Explored part of an old town that had been abandoned, and once arriving at the canyon (by the way he described it as a mini Grand Canyon, and it was spectacular) we climbed down a cliff to explore a '64 Chevy Super Sport and a '58 Pontiac Cheiftain Convertable. This is one of the roads we walked.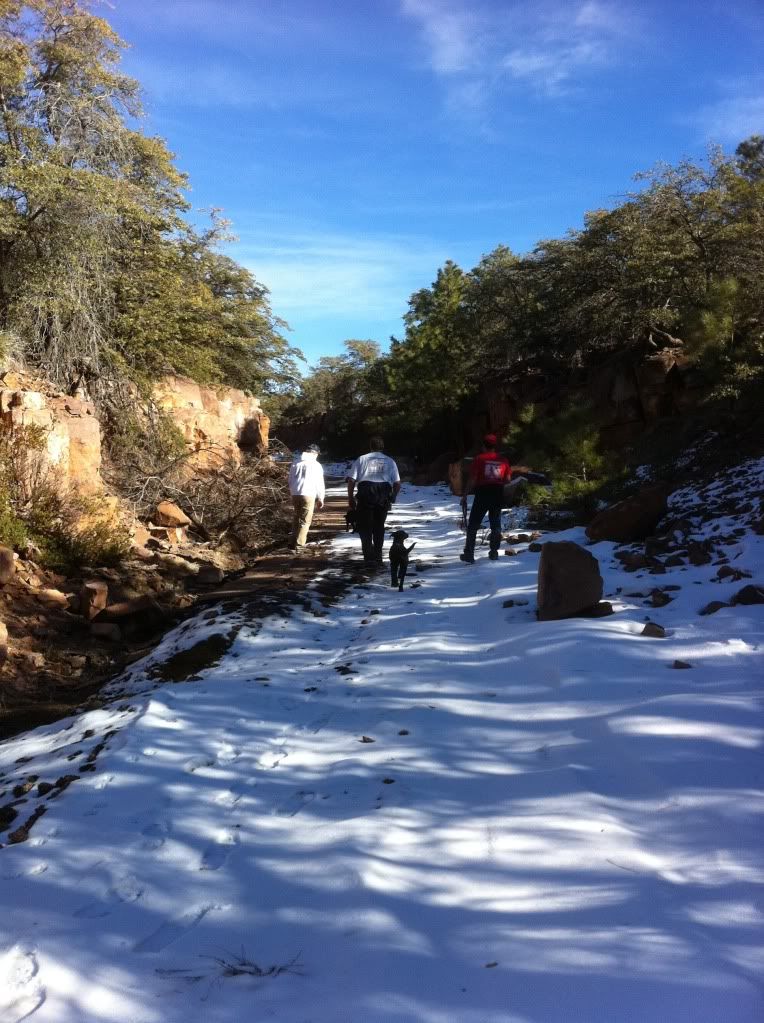 Then when we arrived at the canyon we pulled off on the roadside to look at the canyon. I crossed the road and climbed the cliff on the otherside to get this shot of the cars and canyon together. We were driving a '74 Pontiac Bonneville and a '66 GTO with a car dolly on it for later use.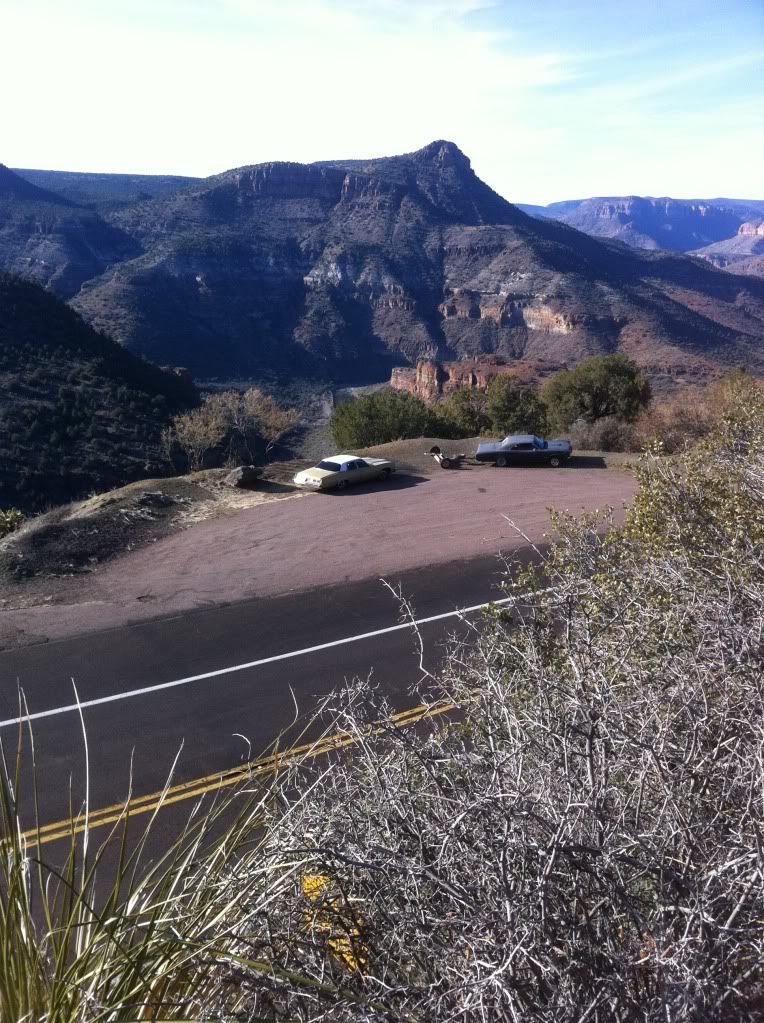 This pic is a better view of the canyon from that same spot.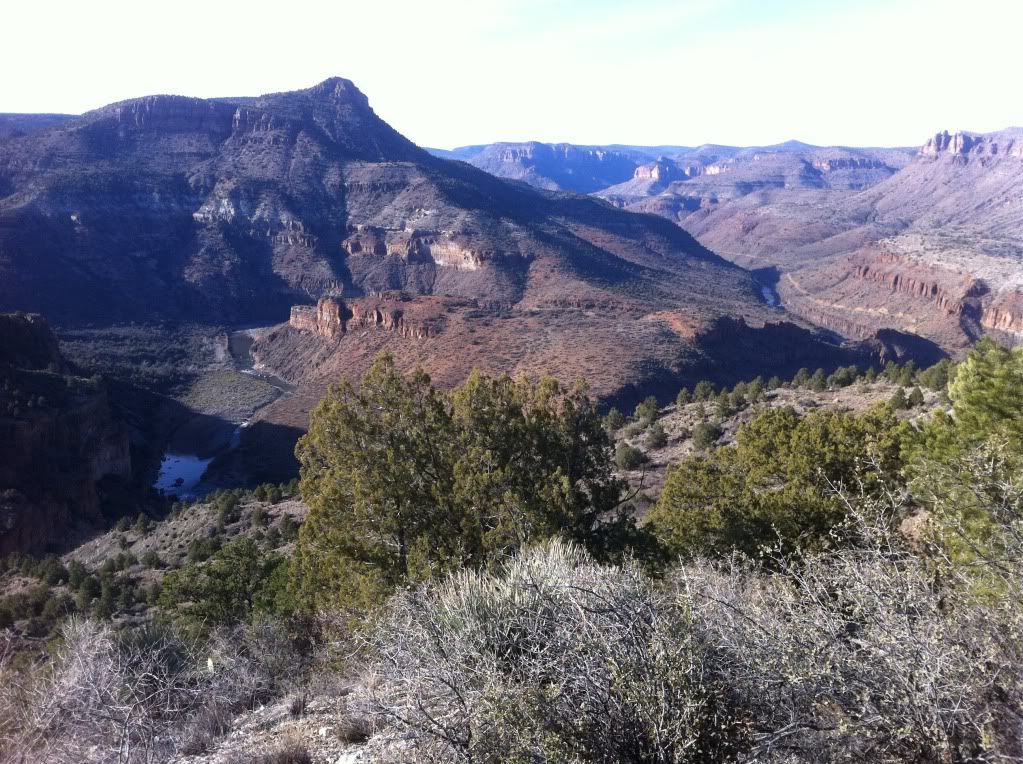 This is looking to the bottom from about half way down, in the canyon.
More on the next post. Mark L