Here's a few pictures of the "010"
short block
I am going to use.
With the unexpected loss of the engine that is in the Opel I need to make some
BIG decisions
about "what to do".
With the cruise season starting soon & a lack of funds to build the "383 stroker" I had planned to do..... "compromises" are what I will be forced to do.
After cleaning off ALL (lots) of the "heavy grease" that was smeared all over the block to protect it over the years I was quite
SURPRISED
to find a relatively "new looking" engine.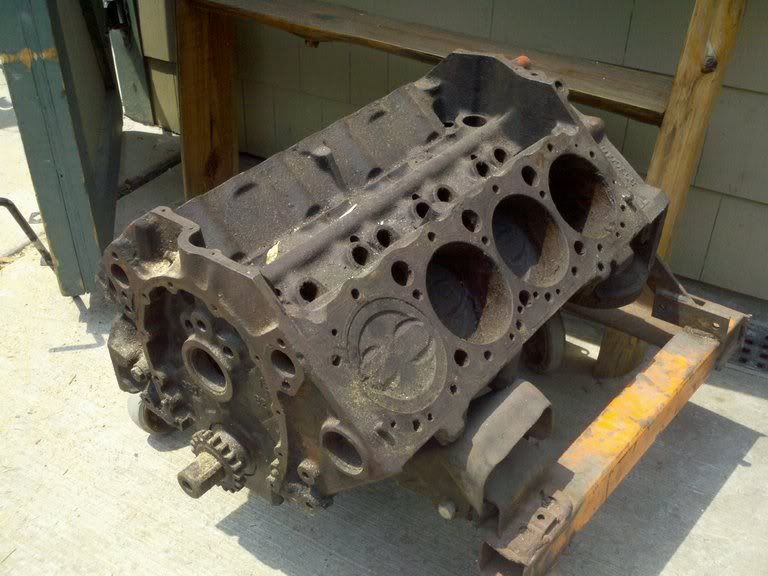 As you can see from the pictures below the engine is in amazingly good shape..... ALL cylinder walls a smooth as can be with NO "wear ridge" at the top. The same goes for the crank & rods.
SURE WISH THIS THING COULD TALK!!!!!
As I mentioned in another thread this engine used to belong to my hot rod friend of many years (Mike) who died a few years ago. It was by "chance/luck" that I ended up with the block. Accidentally found the short block while selling chopper parts to some guys I met thru a Craig's List ad.
With the block, etc looking so good many of my friends want to salvage what we can from the "blown 350" that is in the Opel & do a "quickie" build of Mike's engine.
The engine "turns over" as smooth as can be and there is NO visible sign of wear or damage to the engine block, etc.
With cruising season upon us & not being able to
afford
a TOTAL rebuild & upgrade to the "383 stroker motor" of my "dreams" any time soon I am being prompted by all my hot rod friends to use this short block [B
]"as is"
[/B].
There is NOT MUCH that I plan to use from the blown-up 350..... the heads are nothing special so I would like to get a new set of heads and of course camshaft, lifters, etc. Even this idea will be pricey and come at a time when I can least afford to do it.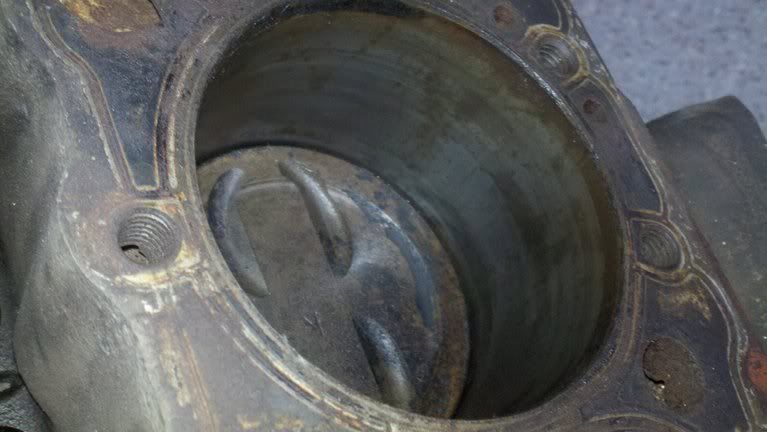 Decisions, decisions...... I feel very frustrated that I have to make them like this.
Stuff happens!!!!!