·
Adminstrator And Sheet Metal Junkie
Discussion Starter
·
#1
·
I started building a chassis for this 34 Ford. Our plan is to do a drop axle, with a Jag rear, and body wise we are going fender less with a track T nose instead of the conventional 34 grill.
So I ordered 3, 11 gauge pickled 4x10 sheet mild sheet steel. That and new tooling for my nibbler so I could make clean effortless cuts.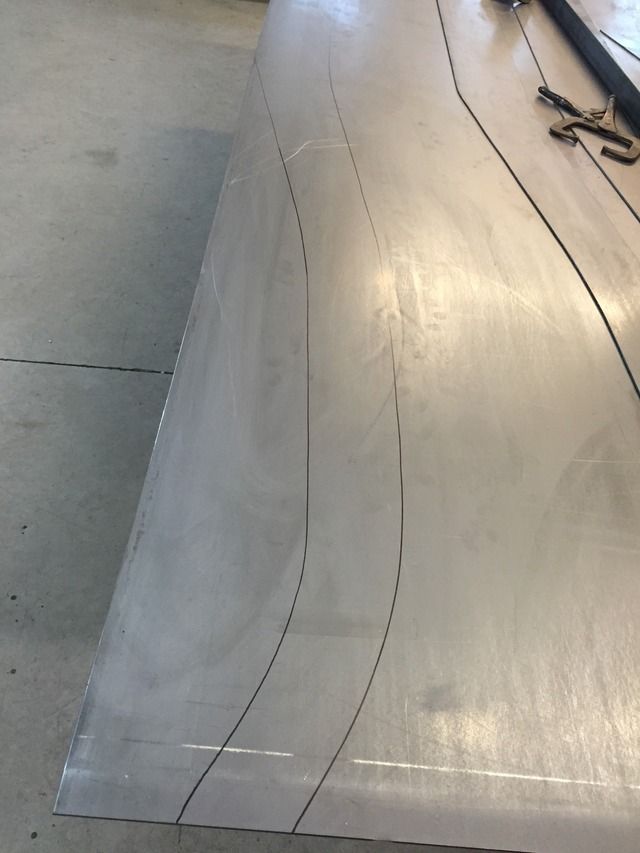 Here they are cut out.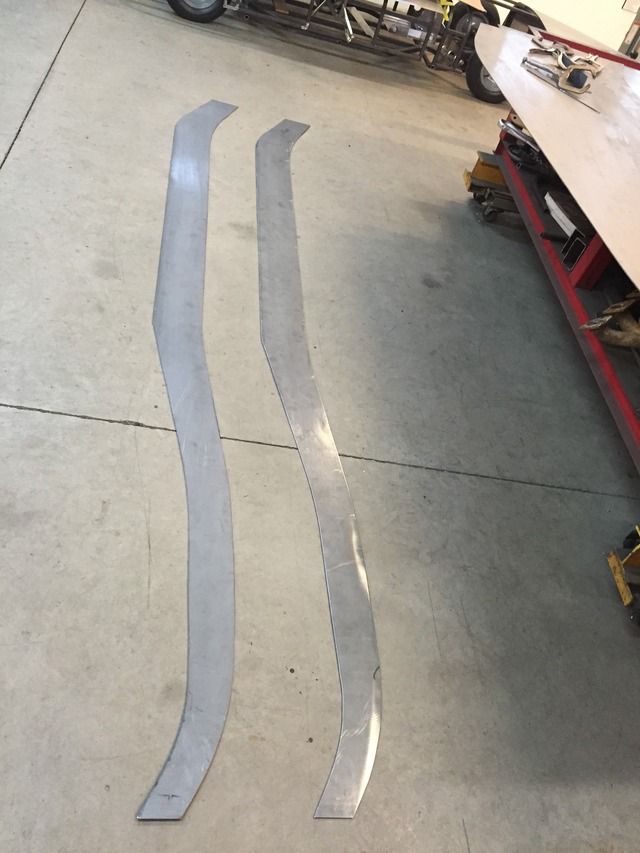 Now I cut a set of four, and then I cut a set of four rear halves.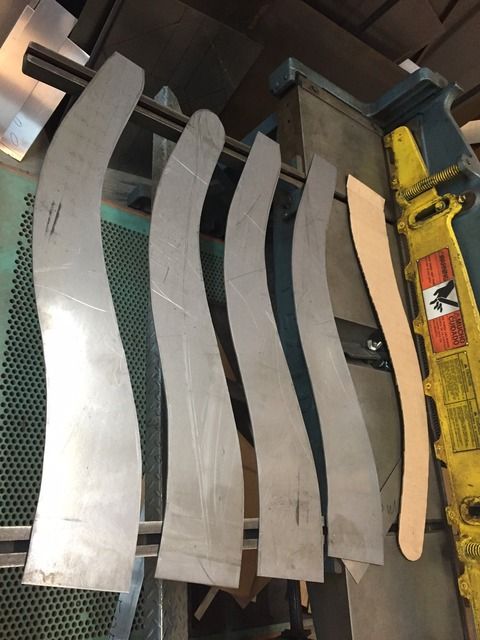 Now if your wondering, I took the pattern of a frame I had for quite some time.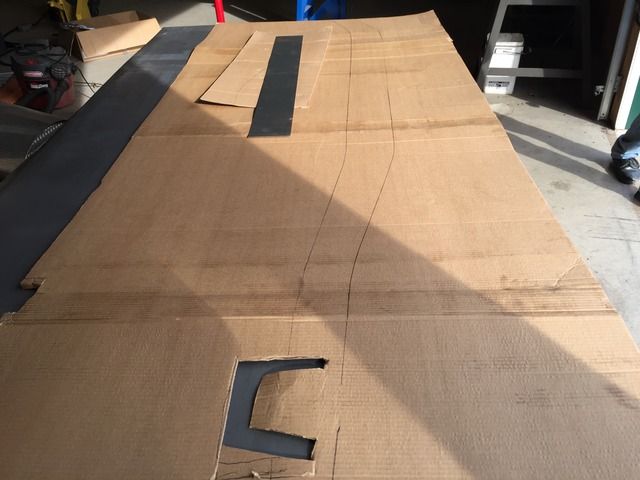 So I removed the pattern frame and installed the 11 gauge plates I cut out.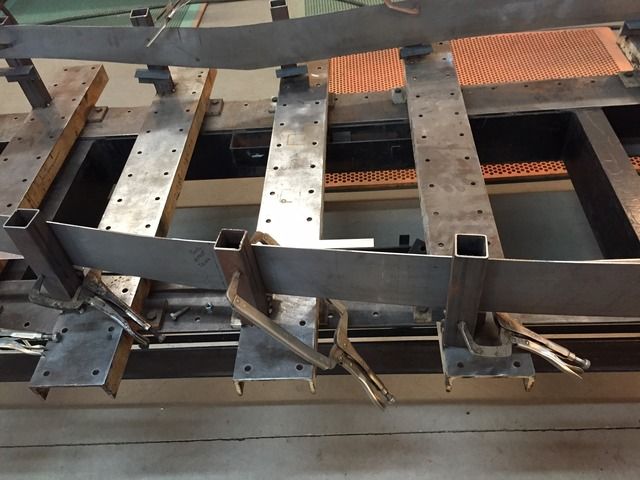 Now let me back up a bit, notice the step in the rear frame rails.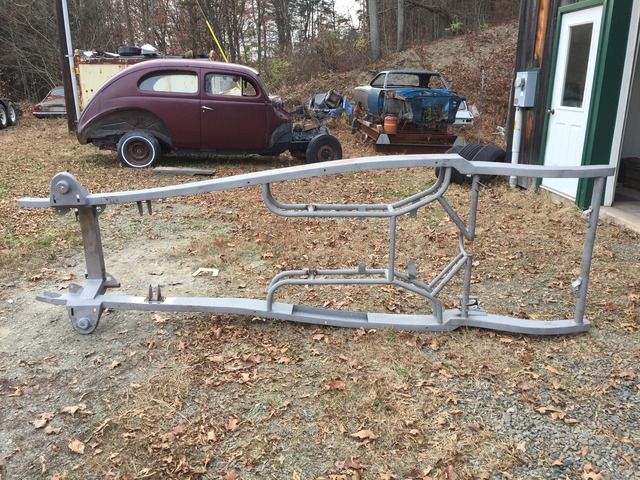 So I transferred that step in the rear rails.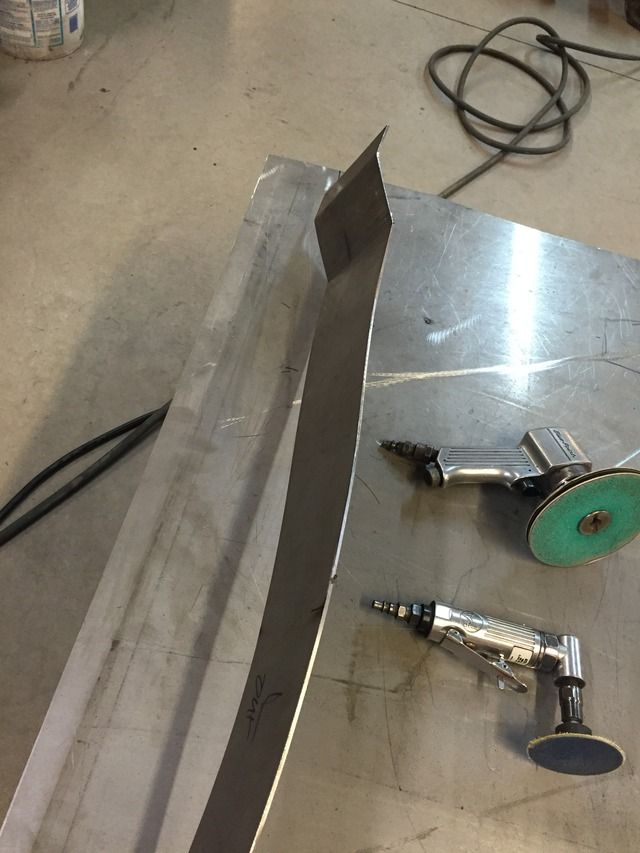 So here comes the tricky part. The top and bottoms I had sheared at 1 7/8 inch wide and now I have to put a slight curve to match the side profile of the frame. I would have taken a pattern of them but it would have been difficult to cut such a narrow piece and stay on track.
So I decided to stretch the edges to match what I needed. I'm going to do this by lightly planishing the edge on my anvil.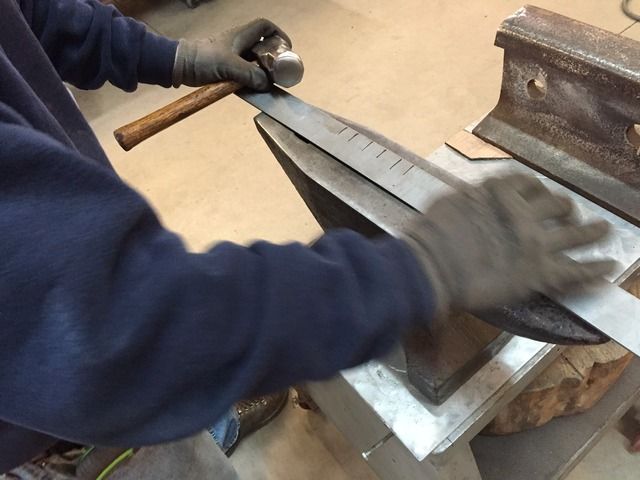 Here you can see the planish/stretch are on the edge.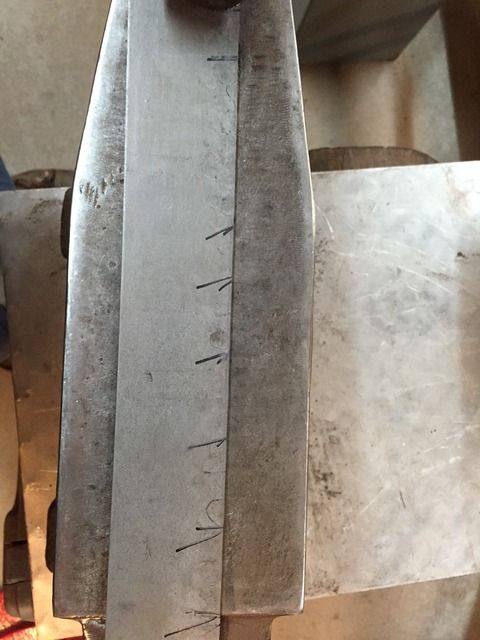 Now I keep going back to the frame plate in the jig to track my progress.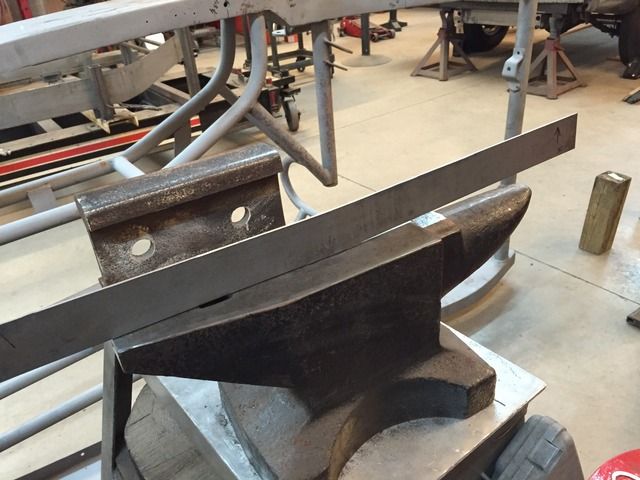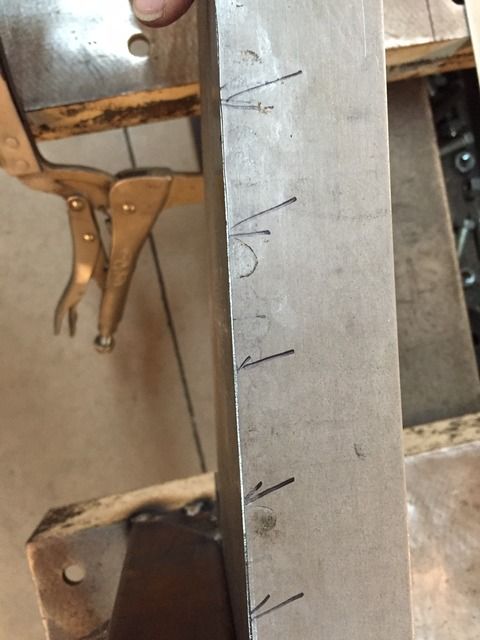 Once I got the fit I wanted, I tacked the top plates in place.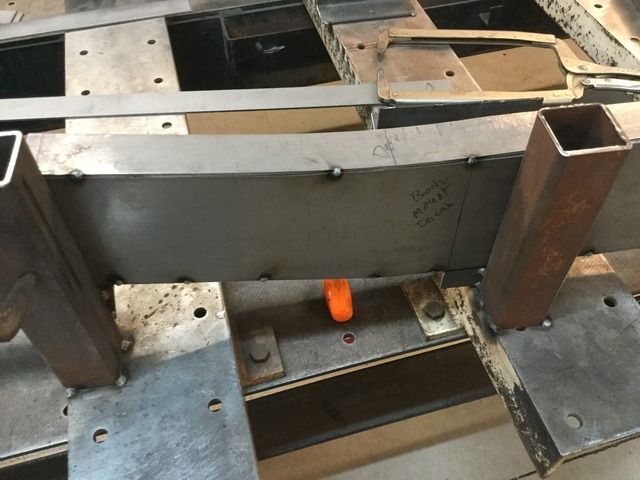 Here is the top and bottom tacked in place.
Now I got the rear rail outer plates in place.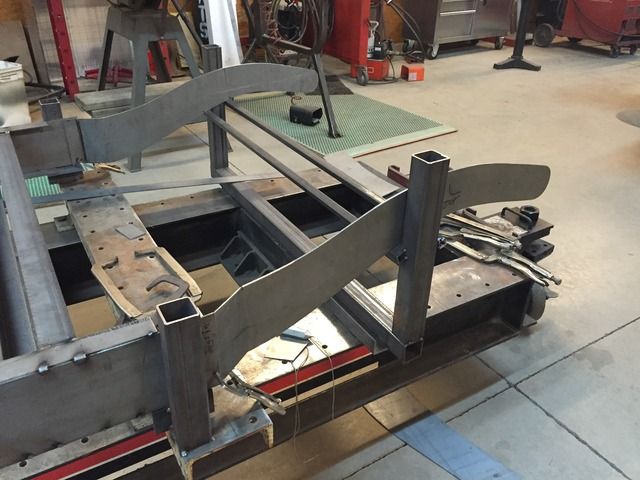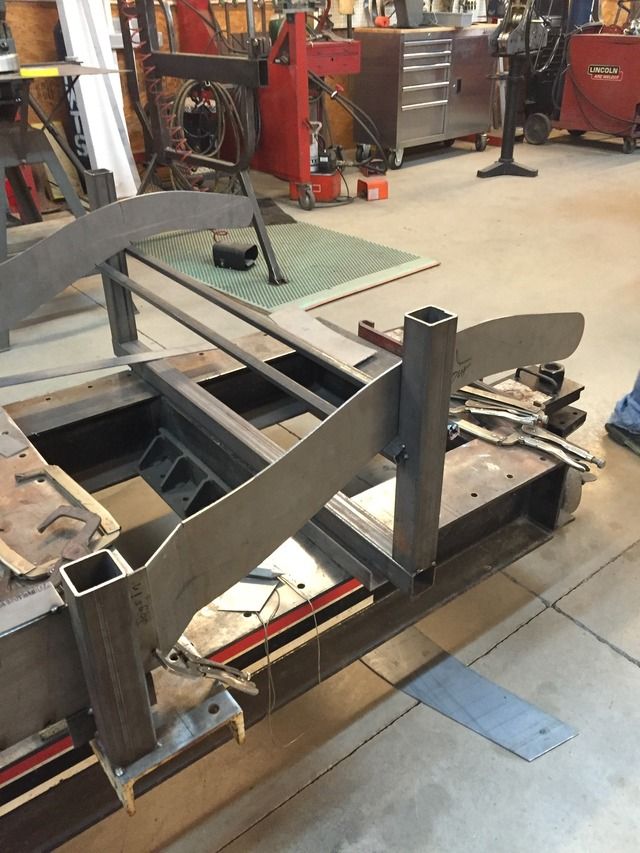 This was a good time to get the inner plates shimmed in place.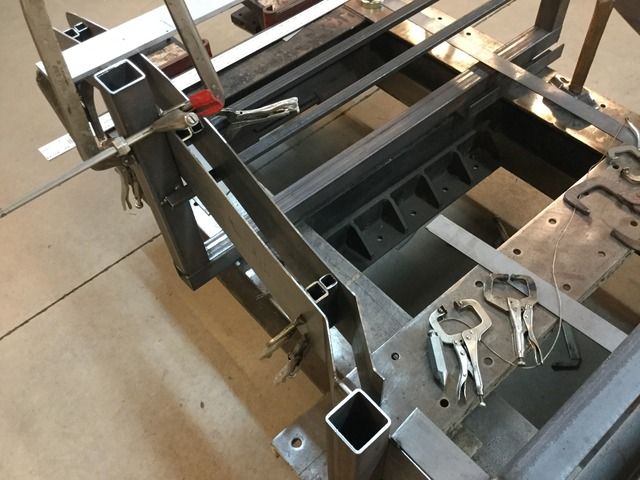 After which I made four off set plates to join the rear frame to the front rails.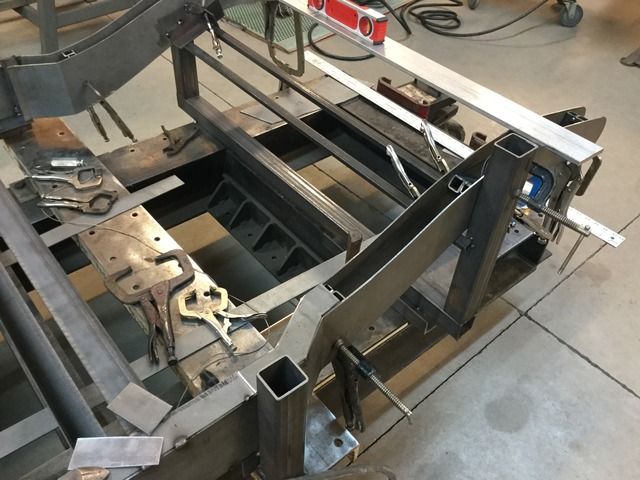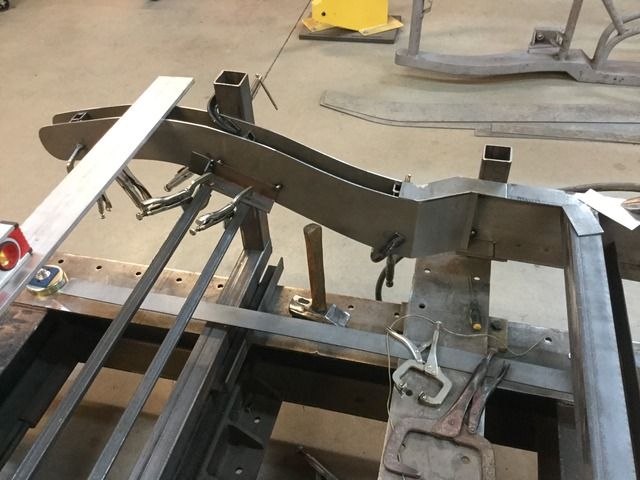 Here we put the top plates and tacked them in place.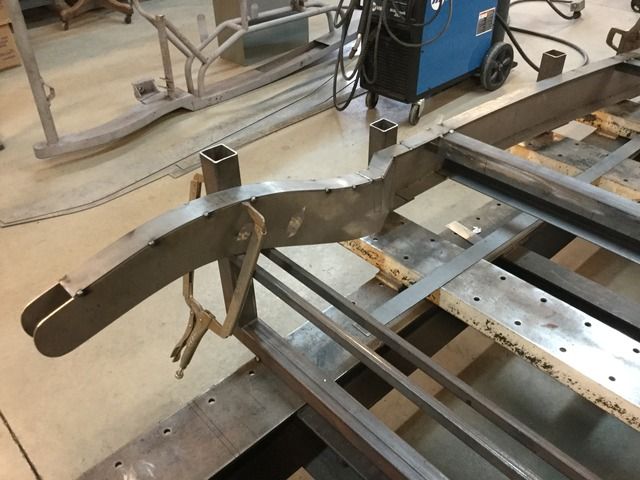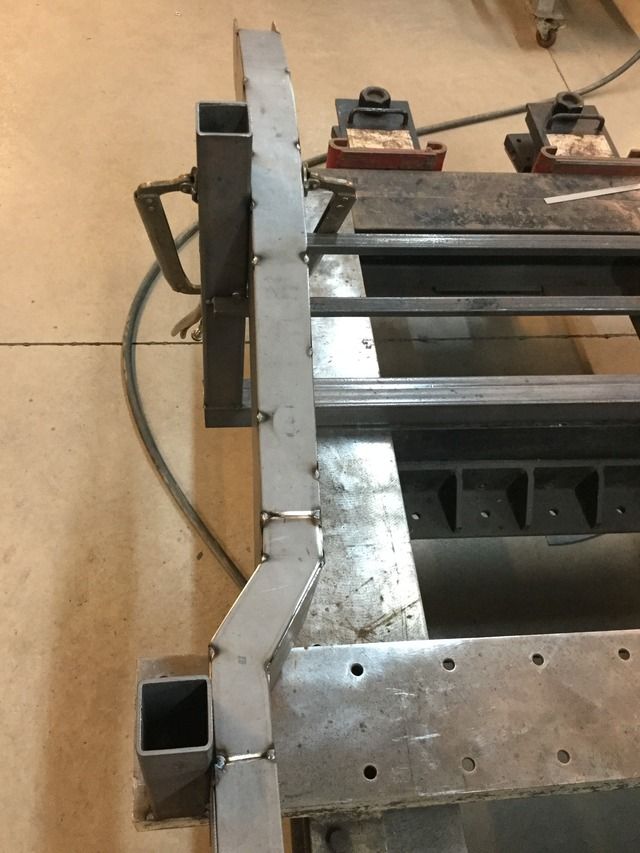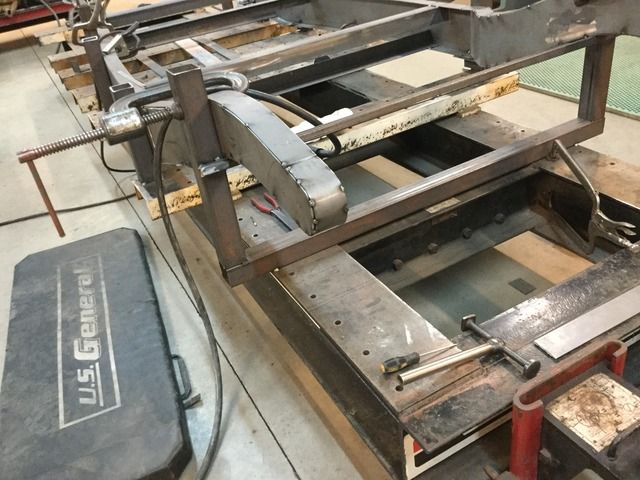 Ok check back, I will post more later...