We are getting snow here in Pittsburgh for the first time this year.
There is already 6" snow accumulation in nearby Sommerset, PA (Seven Springs area) with more expected until noontime today.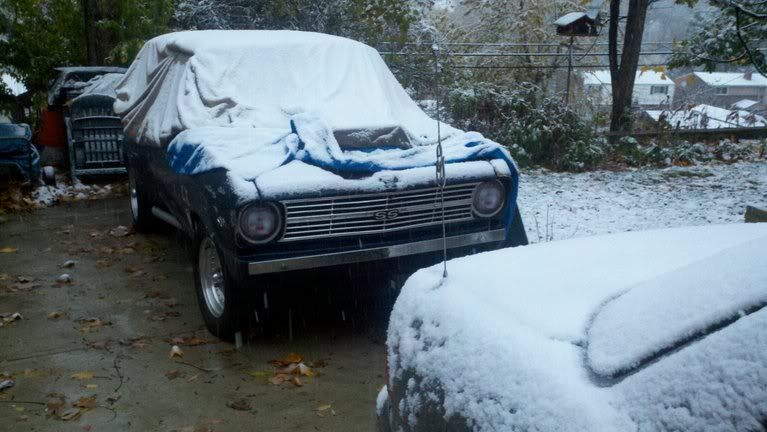 Gotta finish "widening" the doorway on our workshop done soon. WINTER is on the way!!!!
Of course, like
ALL
the things we do..... whether it is on our car, house, yard, etc, etc..... while I am widening the doorway (originally the workshop was built for working on choppers & woodwork and not for having cars in it) I am doing OTHER "upgrades" to the workshop as well.
We are adding additional electrical outlets, cool overhead lighting over my drill press, grinders, belt sander, etc..... which meant I had to tear out all the drywall on the front wall & ceiling. After replacing the drywall we'll be re-painting the entire workshop inside as well as painting the outside of the shop where the wider doorway work was done.
It's been a
LOT
of work.... plus the weather here in Pittsburgh has not been cooperating. it's been cold & rainy making it tough on my "
old bones
".
Retro fitting is
much
harder
than building it right the first time. Makes me stop and think "long & hard" about ALL the stuff we plan to do on the Opel over the Winter. We are VERY anxious to start working on the Opel. Over the Winter we have a LOT of things to do to make it more "streetable" and possibly even "street-legal" before the "cruising season" starts in the Spring.