Discussion Starter
·
#1
·
I have had this 1938 Chevy Coupe since 1974. In the '90's I got to hanging around a Streetrod crowd. Installed Must II, Versailles disc rear, Ac, stereo, bla bla bla. Well I kinda lost interest in it the last few years so I decided to take it back to the way it was when we first met, except with a 409, 348 3-2's, and TH400. Here are a few progress pics.
Here it is in its Streetrod trim.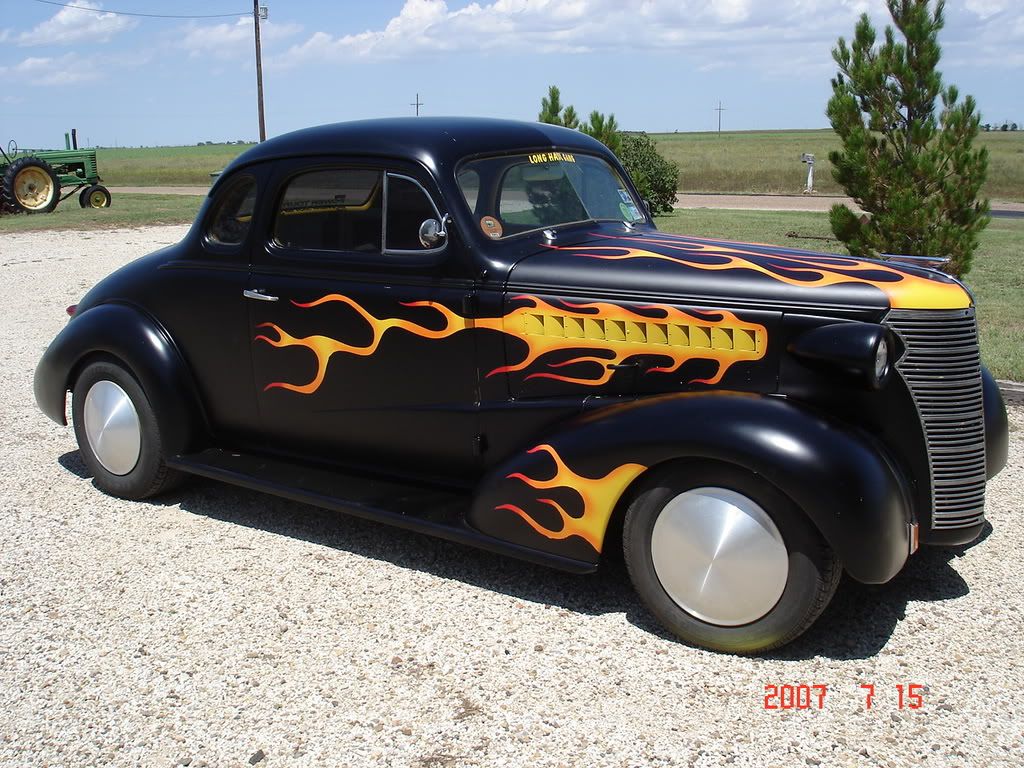 Here is the first of the deconstruction phase, sold the streetrod chassis that was under it.
Bought a 38 sedan just for the frame, here it is with the '09 sitting on it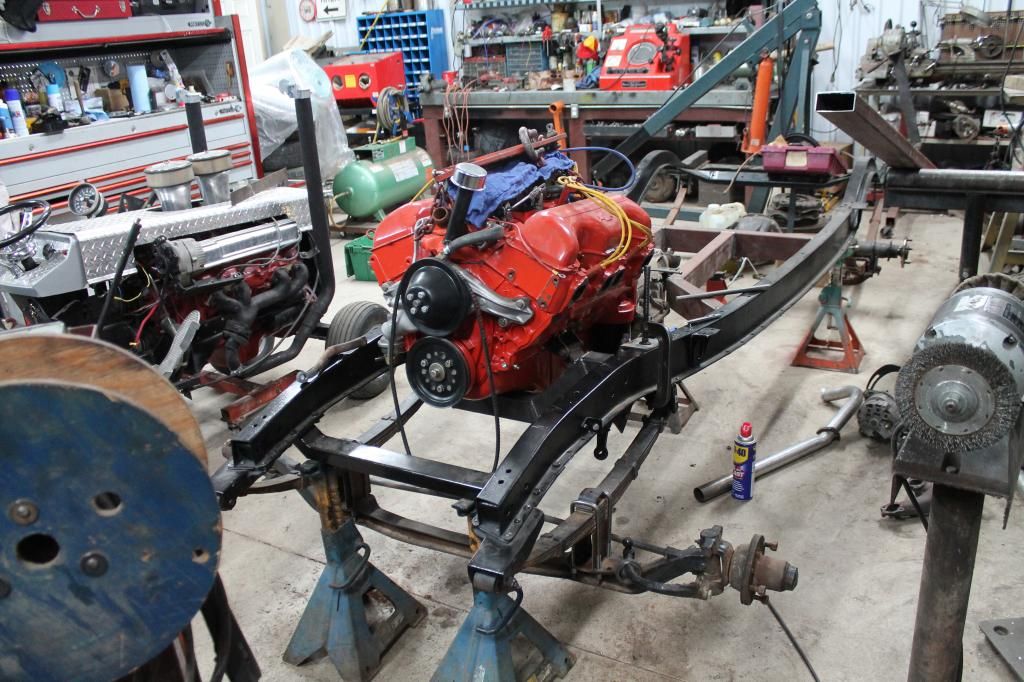 Home made fenderwell headers
Had the headers ceramic coated
More progress since these pics but all I have time for now.